3 Best Automatic and Semi-Automatic Litter Box to Buy for a No-More-Scooping Cat Litter Cleaning Experience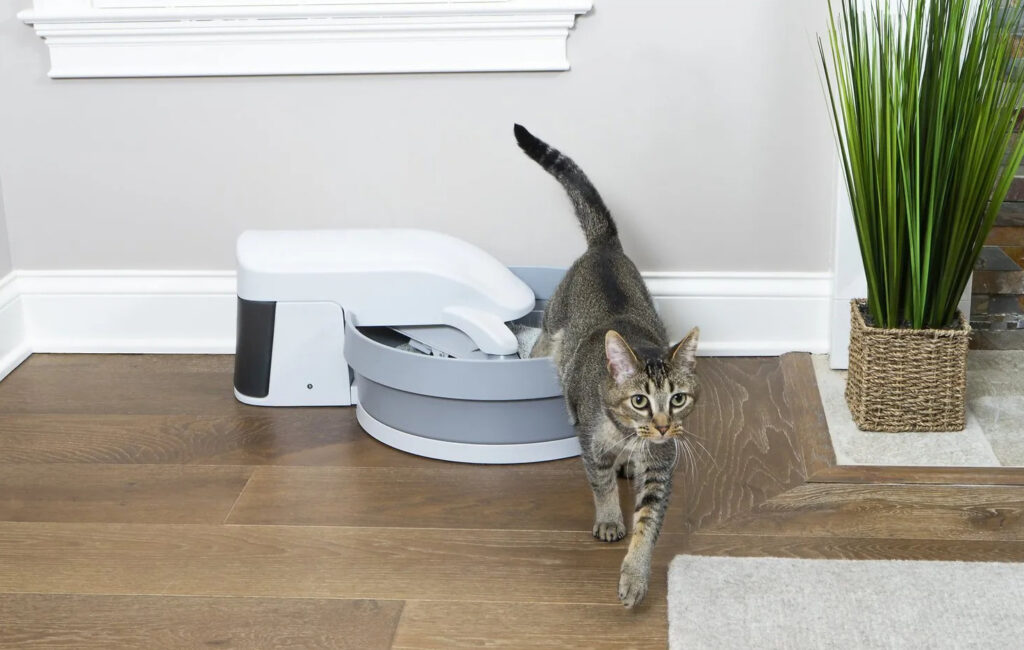 Let's admit it: some of us hate to clean our cat's poop. No matter how much we love our cats, it's no fun digging and scooping dried clumps from a box of pebbles. So if you're one of the many who hates this part of having a cat, these no-more-scooping automatic and semi-automatic litter boxes are to the rescue. These devices filter all poops and deposit them in a waste bin for easier management. And all it takes is just one roll or nothing at all! Convenient, right?
But here's the thing, with so many options on the market, it's no easy task to find the perfect litter box for your feline. Maybe your cat had terrible experiences with a litter box before, so picking one can be tricky. So to spare you the struggle of knowing which one to buy, our team partnered with cat experts and fur parents to test over 30 litter boxes on the market. And after months of researching, we've concluded that these 3 Best Automatic and Semi-Automatic Litter Boxes are the best to buy no matter how finicky your feline may be.
Read along.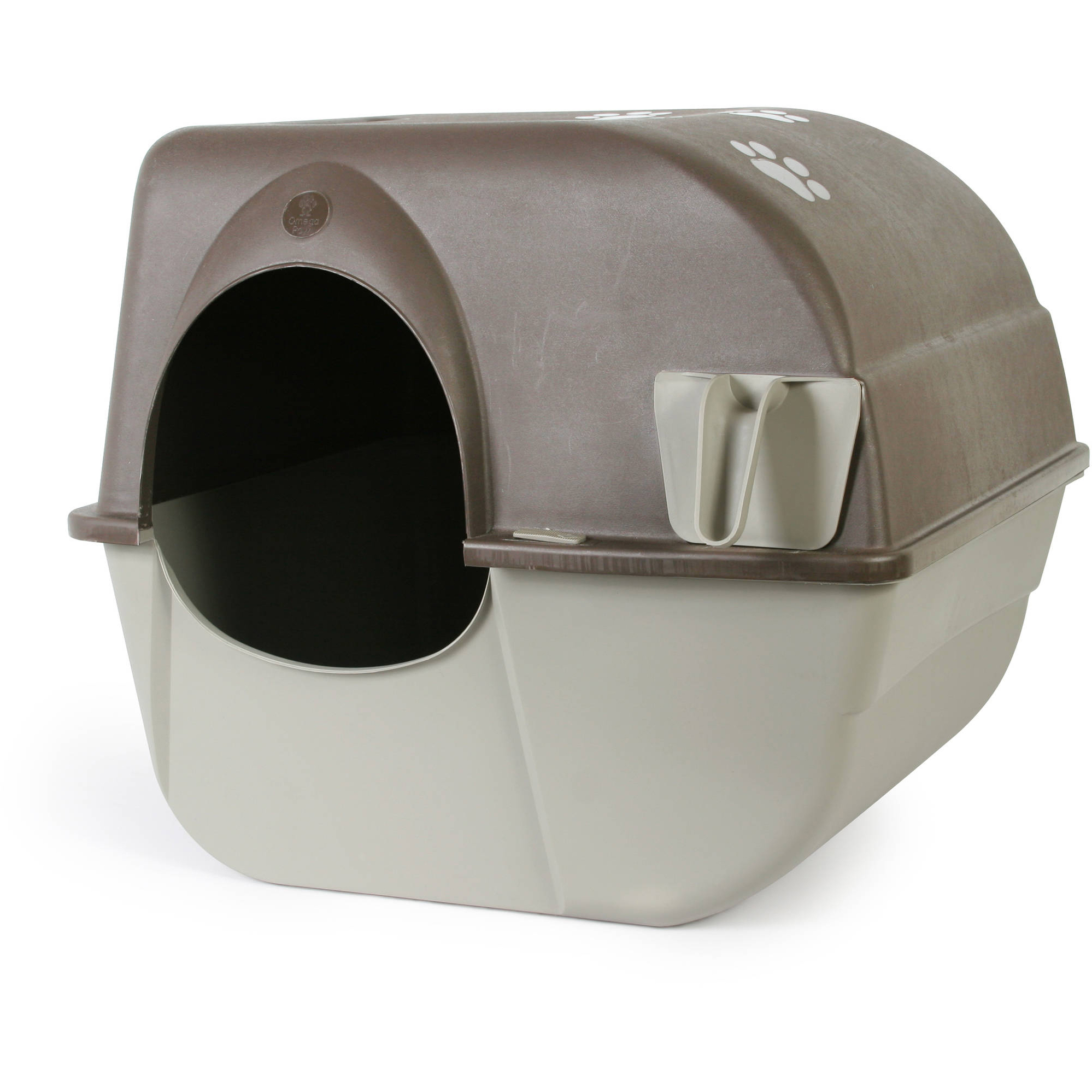 Is your feline sensitive to loud, motorized noises, yet you want a self-cleaning litter box that requires no scooping? Well, great news, fellow fur parents, not all self-cleaning litter boxes run on electricity. There are semi-automatic sandboxes that are motor-free so that your cat can relieve themselves peacefully and comfortably without getting your hands dirty. And for such a design, we highly recommend the Cat-n-Mama since it ticks all the right boxes you're looking for in a motor-free and electric-free litter box. How? Well, here's our take on it. 
The Cat-n-Mama follows a roll-and-collect method, which means you just have to roll the self-cleaning unit to an upright position to separate the litter from the sand. It has a patented grill that sifts all poops into a removable tray, so you don't have to do all the nasty scooping and digging. In other words, no electricity, filters, or liners are required just to keep your cat's litter box clean and fresh.
Even better, it's a covered-type litter box. You don't have to deal with any mess whenever your feline relieves themselves. The sidewalls are high enough to ensure no scattered sands, and the interior is spacious for cats to move around without feeling cramped. Plus, it's also effective in preventing unnecessary odor in your home since everything is well-contained inside. 
Although we don't condone not cleaning your cat's litter box regularly, the Cat-n-Mama makes it "safe" to leave the litter box unattended for a couple of days. You're assured that no dirt nor foul smell will fill your home whenever you're away.
Overall, the Cat-n-Mama is an excellent litter box with thoughtful designs for all types of fur parents and varying cat needs. The ease of use makes your life easier, and its versatility ensures your cat feels at home. So if you're aiming to get not just motor-free but also a complete package, the Cat-n-Mama is a perfect choice.
From Our Testers:
"What I love about this Cat-n-Mama Litter Box is its versatility. Yes, it's a covered type, but I sometimes unlock the lid and use it open to give my cat more space to relieve himself. He's a 7 lbs American Curl and fits just right inside the litter box, but he likes to move around before going, so the extra space makes it even more comfortable for him. For an extremely finicky cat like mine, seeing how homely he feels with this litter box makes me happy. So I give this a two thumbs up!"
Brenda, California
Verified Purchase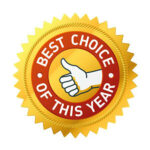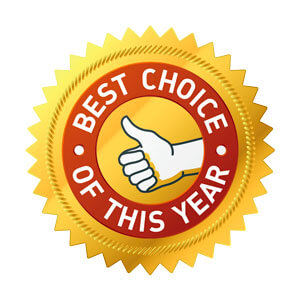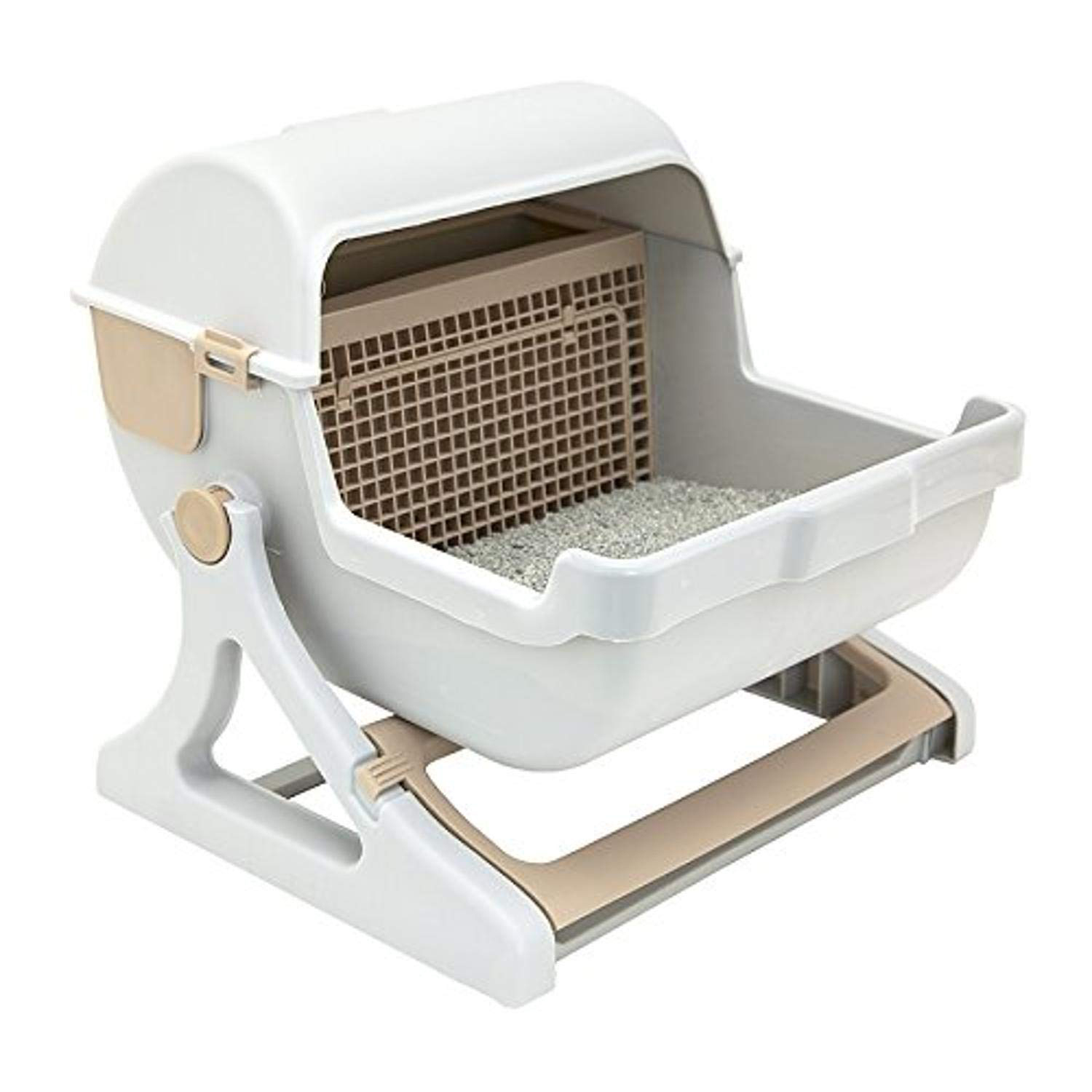 Are you seeing signs your cat hates their litter box, like not covering their poo or totally avoiding it? It could be because they're looking for more privacy to relieve themselves. By nature, cats like raised, enclosed spaces to achieve a calming bathroom experience. So if you've explored different flat-type litter boxes yet still no go, try this Purri-Home Semi-Automatic Litter Box.
The Purri-Home comes in an "elevated design," following a tipping bucket concept that creates a no-more-scooping litter box by rolling and collecting poops to one side. It's made with a separation grid and drawer-style cleaning box to gather litter in just one push. All it takes is to roll the unit to the right, let it sift all poop, and you're done!
But what made us fall in love with the Purri-Home is it's elevated perfectly to ensure all cats of different breeds and sizes can easily climb up and go. Unlike other elevated litter boxes, you don't have to attach or use a ramp to help them get into the litter box safely. And with such design, your cat's curiosity will undoubtedly set in motion and start investigating until they'll use it regularly.
Aside from the Purri-Home's interesting concept, its spacious interior and durable framework are also to look forward to. For a 19.68 x 19.68 x 18.1 inch dimension, this one can accommodate up to 18 lbs of adult cats without causing stress or cramping. And with its high side walls, you're assured that mess is well-controlled, which cats appreciate.
From Our Testers:
"The Purri-Home is perfect for cats who are not just looking for more privacy but also an all-around bathroom experience."
Cynthia, California
Verified Purchase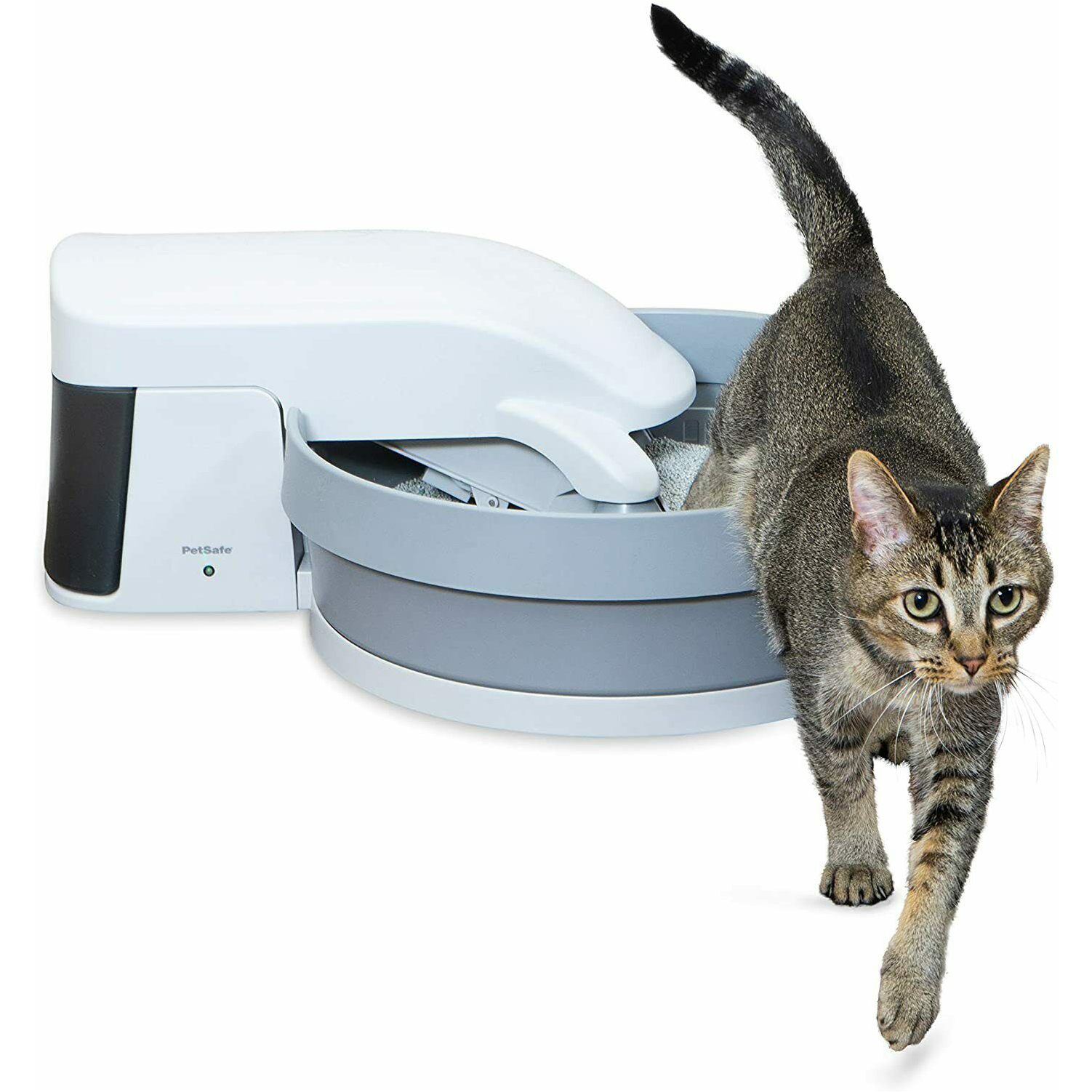 If you're someone who wishes to take cleaning litter boxes off your chore lists, then the KattiLina litter box is the best for you. This one is motorized and self-cleaning and requires no pushing, rolling, or whatsoever to get rid of your cat's wastes. All you have to do is wait for the device to finish sifting all litter every 30 mins, set a schedule when you'll remove the collected waste from the bin, and repeat — and that's it!
But what makes the KattiLina extra special are its added features that create the best bathroom experience for your cat. As mentioned above, the device sifts litter every 30 mins, and then it goes straight to the covered waste bin for easy disposal. This design ensures your cat's litter box stays clean and fresh every time. Furthermore, the waste bin is fitted with a replaceable carbon filter to prevent odor, regardless of whether you throw out the collected litter late in the day or the next day. The carbon filter traps odor inside so that your home stays odor-free too.
And when it comes to space, the KattiLina offers a generous area for your cat to relieve themselves comfortably. This new model is even designed with 20% more space to guarantee your cat feels at ease, and the high side walls secure the sand inside to minimize mess. So if you're always on the go, you'll have peace of mind that your cat is well-taken care of and your home stays clean and fresh.
The advantage of having the KattiLina compared to other motorized litter boxes is that it's super silent. The motor operates at a sound that all cats won't feel scared or threatened, so getting your cat used to this litter box is relatively easy.
From Our Testers:
"This litter box is a savior for fur parents like me that works a 9 to 5 office shift. It cleans all by itself, and all I have to do is throw out the collected litter from the waste bin, and I'm done. My cat loves it too, and he's comfortable with it, unlike the old ones I had that scared the sh*t out of him. It's super silent, so my cat and I are annoyed by it. I highly recommend this for fur parents looking for a no-more-scooping experience."
Jessica, California
Verified Purchase
Cats have particular preferences for litter boxes, and so do you. The trick is finding the perfect litter box that works for both of you. So in choosing which ones to buy, here are a few considerations to ensure you and your cat are happy.
Open, Covered, Elevated — they all have a purpose!
You might ask: should I get an open-type, covered-type litterbox, or elevated? The design isn't just because these manufacturers feel like it, but they are specifically built to help cats achieve a comfortable bathroom experience. For example, if your cat likes a little bit of privacy when relieving themselves, opt for elevated or enclosed litter boxes like the Purri-Home or Cat-n-Mama to ensure they can comfortably relieve themselves without worrying about their surroundings. By understanding your cat's "potty preference," you can effectively pick the perfect litter box that fits their needs.
Semi or Automatic, which is which?
Both devices get the job done, especially for a "no more scooping experience." That depends on whether your cat is sensitive to loud noises like a running vacuum. If your cats aren't a big fan of motorized sounds, a semi-automatic self-cleaning litter box is the safest choice. But if they care less about those buzzing noises, you can opt for a fully automatic.
Tip for first-timers
Remember that size is essential if it is your first time buying a litter box. The rule of thumb is 1:2, or 1 cat equals 2 boxes. With this, you can ensure that your cat will feel comfortable with the litter box and get used to it right away.
Conclusion
Whether you're looking for an upgrade, the perfect litter box for your picky cat, or just the first time, the products we highlighted in this review are well-praised by cat experts and fur parents. They're the best in providing that long-term service and comfort to cats of all breeds and sizes. From semi-automatic to fully automatic ones, open, elevated, or enclosed, all these options are perfect for a no more scooping experience.