Review: Top 3 Dog Cones for Dog Wounds, Surgery Recovery and Skin Issues in 2022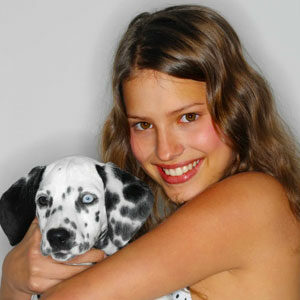 Emily Johnson, Contributor
Updated: Mar 28th, 2022
Dogs have a natural inclination towards wounds and skin issues. Naturally, they would lick it, scratch it, and endlessly touch it – bad news if you are trying to protect the wound from getting worse. Thankfully, there are dog cones to help speed up the wound healing process by preventing dogs from accessing their skin concerns anytime. Dog cones give furparents like you the peace of mind that their pets wounds won't get any worse. 
If you are looking for the best dog cones to buy in 2022 – and if you're done with the classic dog cones that give more stress to you and your dogs – you have come to the right place. In this review, we're featuring the 3 best dog cones to buy now! 
What to Look for in Dog Cones
Not all dog cones are created equal – a hard lesson we have learned from years dealing with all sorts of cones. As a team of furparents, we truly understand how frustrating it could be when the cone we chose just makes things worse. To save other pet owners from the stress we went through, we made a little project to look for the best dog cones for pets in 2022. 
To make sure you are not just reaching out for random cones in the market, we asked the recommendation of veterinarians and pet care experts for the cones they would vouch for. Out of all the recommendations we got, we were able to glean a quick list of things to look for when buying dog cones. 
Comfort and Breathability
A comfortable dog is a happy dog – especially when they're pained and irritated by their wound and skin issues. The discomfort can be exacerbated by dog cones that are restrictive and irritating to the skin. When choosing a great dog cone, choose one that promotes comfort and breathability. Look for dog cones that have air vents, air pockets, breathable material that won't cause additional itchiness discomfort to your dogs. 
Durability
Dogs love to run around, and roll over everywhere. Cones that are not made to durably stand these activities can easily bend and crack when dogs get rowdy. When it comes to top rated dog cones, nothing beats a cone that can stand even the rowdiest activities of your dogs. 
Great Fit
A loosely-fitting cone can still leave room for your pets to access their wounds – and that's the last thing you'd want. It's important to find a great-fitting cone that you can easily adjust based on your dogs' size. 
Out of all the cones we reviewed, here are the ones that stood out.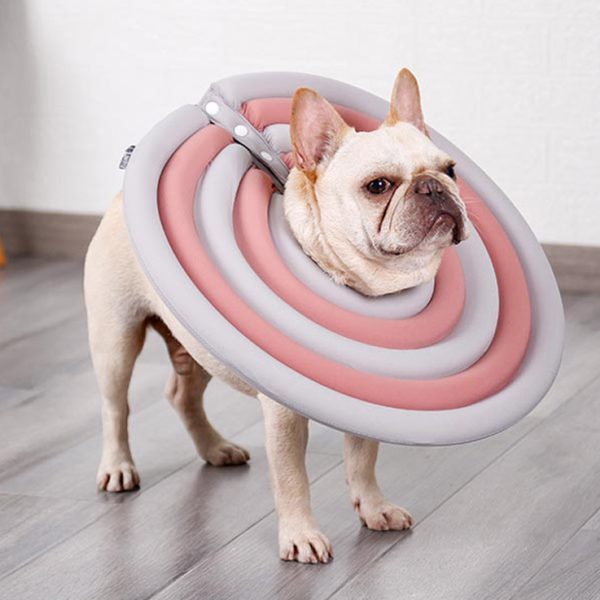 Main Feature: Non-Plastic, Breathable Cone
Are you completely over plastic cones because they just cause more stress? Are you looking for an effective dog cone that does not include painful plastic material? The product we recommend is PupPlush. 
True to its name, the PupPlush is ultra plush – it is soft, breathable, flexible, and easy on your pet's neck. One of the standout features of the PupPlush is it doesn't come with the stressful sound of crackling plastic which can be extra stressful for pets. 
If your dog has a wound, or has a persistent skin issue, the PupPlush is a great alternative for irritating plastic cones. The PupPlush allows the skin to breathe better without losing its purpose of preventing paws from reaching wounds. 
Even though the PupPlush is non-plastic, it is very low maintenance. It comes with waterproof and durable-approved materials to ensure that the cone does not get dirty easily. 
Inspired by a UFO design, the PupPlush guarantees that the wound of your pet won't be licked on, or scratched. Wounds and skin concerns are already stressful for your pets. Make healing less stressful for them – and we know that with the PupPlush, you can achieve that.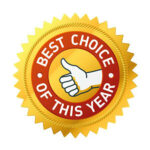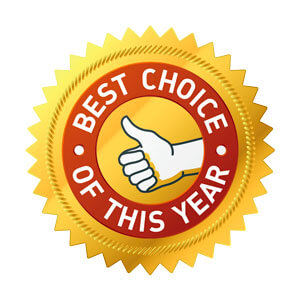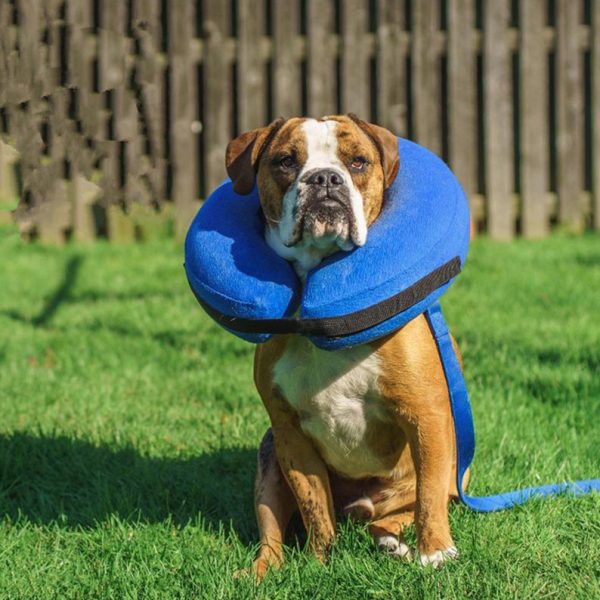 Main Feature: Comfortable Dog Cone That Offers Complete Coverage
Do you ever feel like most of the plastic cones in the market just aren't doing the job well? Are you looking for the most comfortable, most skin-friendly cone for dogs that won't cause additional skin issues? If you're aiming for both comfort and reliability, we recommend the NynFluff. 
The NynFluff at first glance looks like a travel pillow. But in a way, that makes sense – it feels literally like a pillow around your pets' neck. It comes with an inflatable design that snuggly covers any injury, surgery wound, or skin issue. This is for the pet owners who are keen about covering the wound without making it too uncomfortable for the pets. 
The NynFluff's adjustable collar band makes it easy for you to find a fit perfect for your pets. We love the adjustable features which make this inflatable dog cone ideal even for small dogs! 
Because it is inflatable, the NynFluff is such a breeze to store. Once your need for it is over, you can simply deflate it and not worry about saving a lot of space for it anymore. 
All of us in the team agree that the cone is great for dogs who are terrified of cones. If your dogs are not stressed and are comfortable, healing accelerates.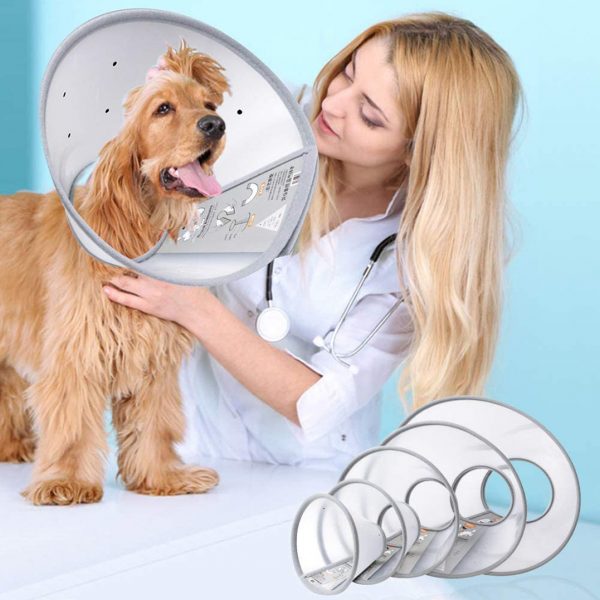 Main Feature: Durability and Breathability
Are plastic cones the only type of cones that could stand your dog's rowdy antics and daily activities? Are you looking for plastic cones that do not compromise comfort and breathability? Our best recommendation is the CanineCone adjustable dog cone. 
The CanineCone is the improved, better version of the traditional dog cones. At first, we were quite apprehensive to try this because this might just hurt the dogs again. However, we were pleasantly surprised by the performance of this dog cone – it's breathable, (thanks to its air vents) and it is ultra comfortable on the neck because of the felt base. No more itchy, uncomfortable sensations on your pet's neck. 
We love the durability of the CanineCone. Unlike the traditional cones, the CanineCone is made to be more flexible. Your dogs can roll around, run, bump stuff, and wiggle all they can, you won't be worrying about their cones bending and breaking. 
The CanineCone's adjustable velcro next strap assures us that we can adjust the cone girth to prevent dogs from sneakily reaching out for the wound. The adjustable feature also makes sure your dogs will still feel comfortable. 
We almost gave up on plastic cones, but the CanineCone changed our mind completely. If you want to give plastic cones another chance, the CanineCone is your best bet. 
Dog cones are a lifesaver for furparents! There won't be any need for you to run around and chase your pets just to ensure they're not reaching or licking their wounds. If you're looking for dog cones for your furbabies that won't give you the stress that's so common with traditional dog cones, our recommendations are worth the splurge. 
Each product featured here is personally tested, tried, and reviewed to make sure we only offer the best in the market.