3 Best Dog Shoes to Protect Your Dog's Little Paws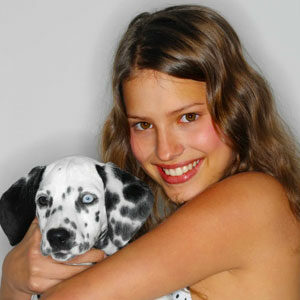 Emily Johnson, Contributor
Updated: Mar 16th, 2022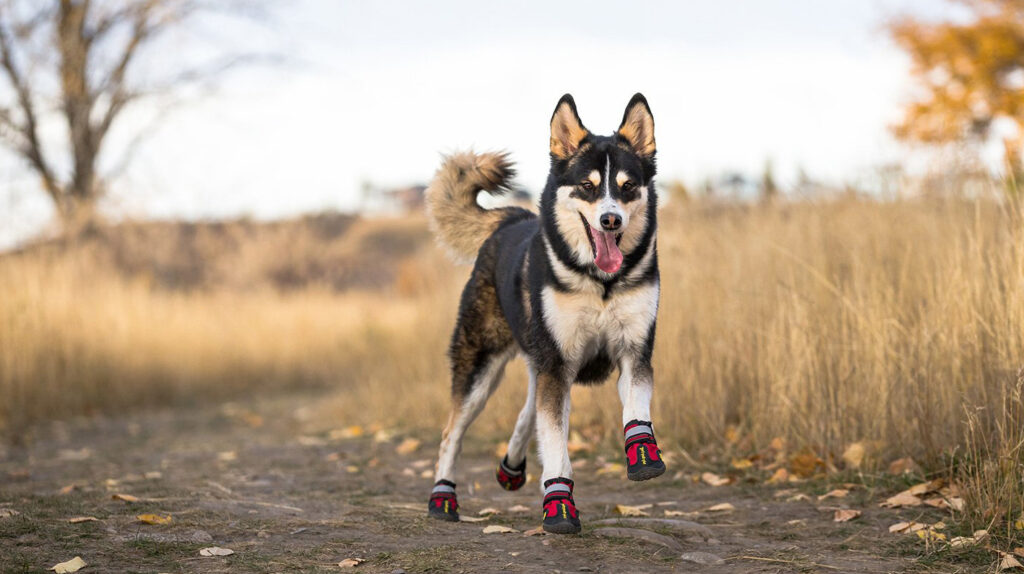 3 Best Dog Shoes to Make Outdoor Walkies a Breeze
Dogs may have tough feet, but walking on icy, rocky, or muggy roads, they need a little safeguarding too. That's why dog shoes or dog boots are invented—to give your four-legged friend some comfort every time you get some outdoor walkies. 
However, just like any product, it's a bit daunting to know which one fits your dog's needs. There are just too many options to choose from, and we understand how challenging it can be. So to make the easy-peasiest decision-making ever, we've spent a good amount of researching and testing to come up with our Top Picks for Best Dog Shoes this 2022. 
Read along.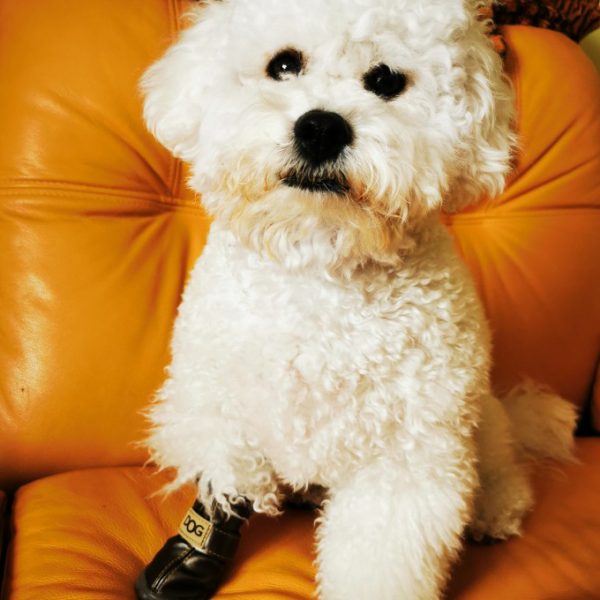 Who says your dog can't make the winter season fa-shion! The Fino-Wear gives your dog's paws a little personality every time you go out for a nice walk in the snow. And thanks to its anti-slip sole, the Fino-Wear can make all icy and slippery wet roads a breeze for your dog's paws. That means no frostbites and no dirty floors after a quick trip to the park.
With Fino-Wear's anti-skid sole, you can also make this dog shoes your dog's regular indoor wear to prevent floor and furniture damages. It's made of lightweight, durable, and paw-friendly materials that will wear comfortably every day, whether indoors or outdoors.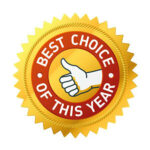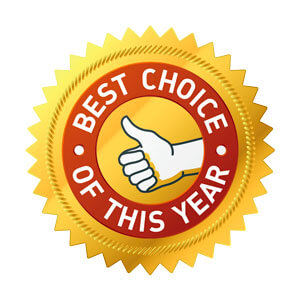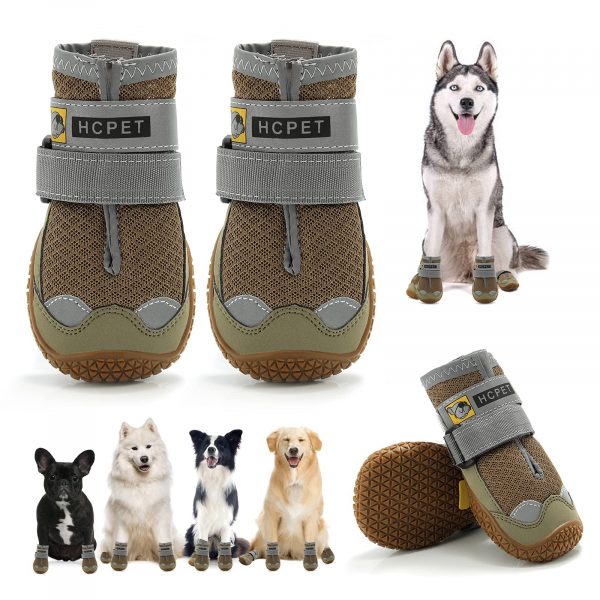 Now, here's a dog shoe that you can trust in protecting your dog's paws against rocky roads. If hiking is something both you and your dog enjoy doing, the CurvyPaws have the most suitable material and design to keep their paws safe and sound. These hiking/dog shoes come with durable mesh and the softest and most breathable sole that make every rugged trail a walk in the park.
What's even more impressive is that the CurvyPaws is also great as day-to-day dog shoes. If your dog is nursing a leg injury, this could boost healing since it prevents them from doing excessive licking or acquiring further infections. It also has an anti-slip feature to ensure they have proper balance while wearing this footwear. Aside from that, the CurvyPaws is also adjustable using velcro and wear and waterproof—giving your four-legged friend maximum comfort in exploring the outdoors.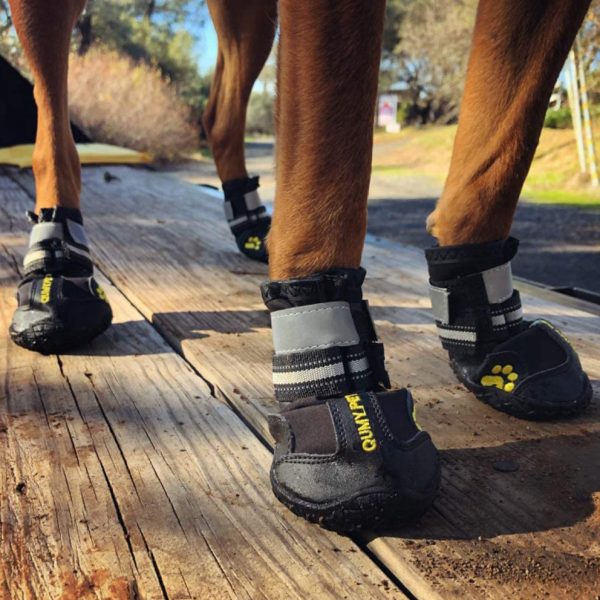 Looking for a dog shoe that can do almost anything? If so, then look no further than the PoofPuff Dog Shoes. This footwear can protect your dog's paws in any adventure. Whether you're up for hiking, mountaineering, or just your daily walk in the park, the PoofPuff is trail-ready and capable of providing that much-needed protection and comfort to your furry friend. It features an anti-slip sole and water-resistant material that can keep your dog's paws clean, warm, and dry in all weather conditions. It even comes with a hook-and-loop cinch closure system to ensure a secure, comfortable fit every day.
Getting your dog a pair of comfortable and reliable dog shoes can make their outdoor walkies a fun and safe experience. And for us pet parents, it gives that much-needed peace of mind every time we create some quality time with our furry friends. Therefore, in choosing the best dog shoes, go with products that offer maximum comfort and protection and deliver multiple support in all kinds of road conditions. That way, you don't have to worry about what kind of dog shoes is suitable for your dog to wear in a particular situation or activity. It saves you time, money, and a whole lot of frustration whenever you bring your dog outside. Nonetheless, the products we highlighted today offer all these advantages, so you get your money's worth.