4 Best Cat Water Fountain to Keep Your Felines Well-Hydrated in 2022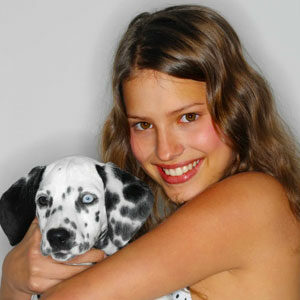 Emily Johnson, Contributor
Updated: Mar 28th, 2022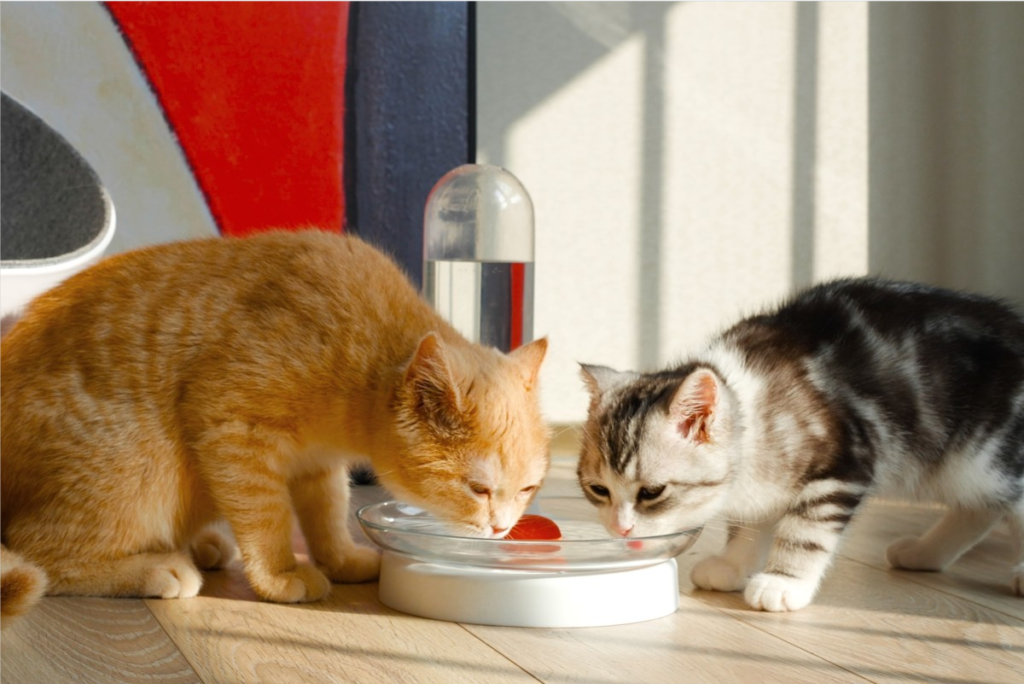 As pet parents, we all know how important it is for our fur babies to stay hydrated. Not only does it keep them as healthy as possible, but it also prevents diseases like urinary infections, kidney problems, and so much more. Cats, however, aren't as cheerful when it comes to drinking water at conventional bowls. Some prefer to drink on faucets while others go for the toilet because, for cats, it tastes fresh, which could be problematic if left unattended. But looking into these "preferences," there's a common denominator: cats love fresh and running water to quench their thirst.
And that's where Cat Water Fountains come in a great advantage for all pet owners.
Cat Water Fountains are excellent care essentials for felines with a picky attitude. It is a great way to encourage cats to stay hydrated by adopting their natural attributes and preferences. And most models, nowadays, even come with a top-notch filtering system to give you an extra blanket of security that your pets only drink fresh and clean water, even without you looking all the time. That said, getting your cats a water fountain for their daily needs gives you that peace of mind—that even though you're not home all the time, they still get the best care.
So if you're looking for the best Cat Water Fountain to help you keep your felines well-hydrated or maybe, a solution to the "faucet/toilet drinking problem," we have prepared and reviewed 6 products that are worthy of the investment. We believe these products are the PERFECT CHOICE to accommodate your cat's needs. 
Read along.
Our Criteria in Choosing the Best Products
Before naming the 6 Best Cat Water Fountains this 2022, we want to share the criteria we used to review, test, and choose the products to present to you. We've also invited pet owners from different walks of life to evaluate these products and provide you with opinions and suggestions that could be essential for your decision-making process.
Design and Material
In choosing the PERFECT Cat Water Fountain, the design and material used are integral factors to consider. That's because this device will be a big part of your cat's daily routine. A good Cat Water Fountain must be made of food-grade, BPA-free plastics or stainless steel to prevent toxins from getting into the water. Also, the design must be pet-friendly to avoid injuries.
Filtering System
Cat Water Fountains aren't just to mimic running water for cats to consider drinking from. They are also an effective way to ensure that your pets drink fresh and clean water all the time. That's why having a Cat Water Fountain with a high-quality filtering system is essential. It could remove dirt, hairs, and other particles from mixing into the water.
Noise Level
This factor might sound new to you, but machines with loud noises could be stressful, not only for you but also for your fur babies. Your Cat Water Fountain must be noiseless to prevent your pets from staying awake at night.
Tank Size
This factor is the most important of them all. That's because it indicates how much water the fountain can hold and how long it will last. A good Cat Water Fountain should come with an excellent water capacity that could last for days to lessen refilling to a minimum. This feature will come in handy for those who are constantly away from home.
Added Features
Of course, it's nice to have an extra set of features that could alleviate the experience more for you and your cats. Some come with timers, while others come with innovative designs that draw the cat's attention more and ensure the fountain adds up to the room's aesthetics. Although not necessarily a requirement, it's an added value to your investment.
Now that you know the criteria we used to evaluate these products, here are our 6 Best Cat Water Fountains that you get your hands on today.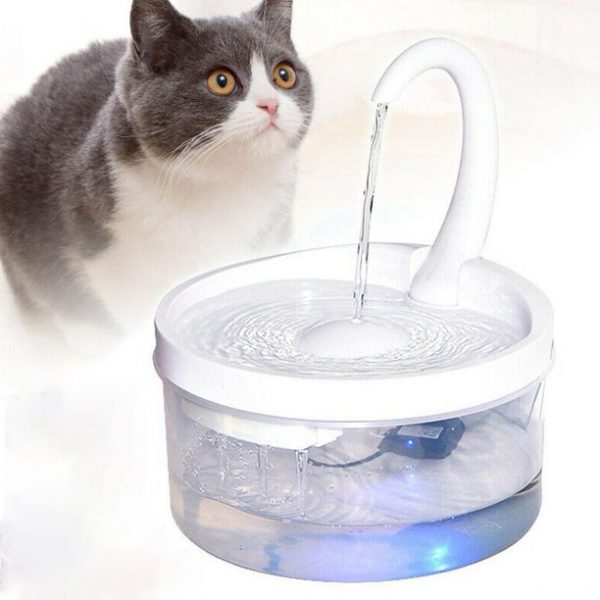 The Katzuna is a dependable device to guarantee your cats are well-hydrated. This fountain comes with an extremely inviting design that cats (even dogs) cannot resist. It features a 12V silent water pump and a unique filtration system that eliminates impurities in the water while keeping everything as quiet and less annoying as possible. What's impressive about the Katzuna is its size. Aside from having a water capacity of over 2-liters, it is also designed to prevent or reduce strain among cats who bend over a lot while drinking water in a bowl or fountain. In other words, the Katzuna provides you with a water capacity that's large enough to last for days and guarantees your pet is comfortable using the device—that's value, isn't it? And to ensure that your cat drinks clean and safe water, the Katzuna comes with replaceable filters that you can buy anywhere, which is extremely convenient for all pet owners. Overall, the Katzuna is a good water fountain to train your cat to drink at the right places.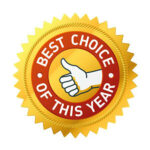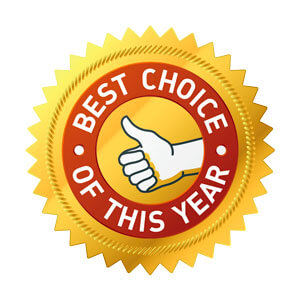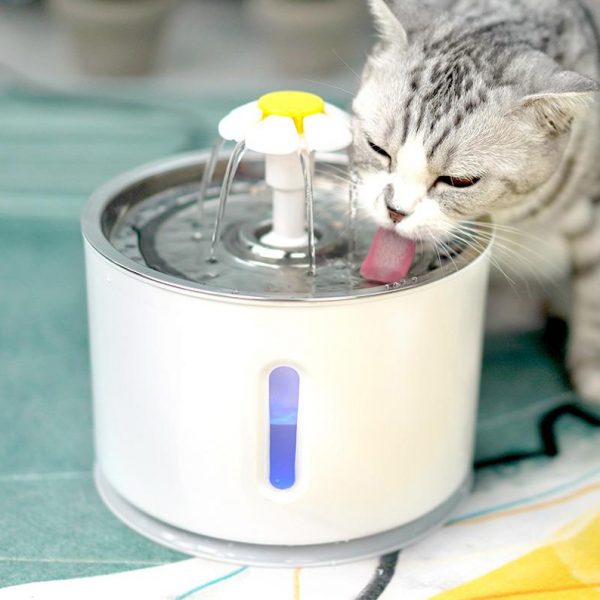 When it comes to quality drinking water fountains, the CatMama is our absolute favorite out of all the tested products. We believe it has all the correct elements to make the PERFECT Cat Water Fountain for cats of all sizes. Yes, everything you're looking for in a water fountain is here.
Let's start with the water capacity. The CatMama has a 2.5-liter capacity that could last for days. Next, it's made of both food-grade plastic and stainless steel to ensure your cat's safety. It also comes with an excellent filtering system that cleans water and removes odor, which your cats will surely appreciate. And lastly, the CatMama features an LED-lighted water fountain that draws your cat's attention to encourage them to stay hydrated anytime and anywhere.
Honestly, we can't avoid admiring how beautiful and straightforward this Cat Water Fountain from CatMama is in our review. It just ticks all the right boxes that pet owners need for a Cat Water Fountain to work to our advantage. It's quality, safe, and worthy of every penny you'll be spending. That's why we name this CatMama Cat Water Fountain our recommended.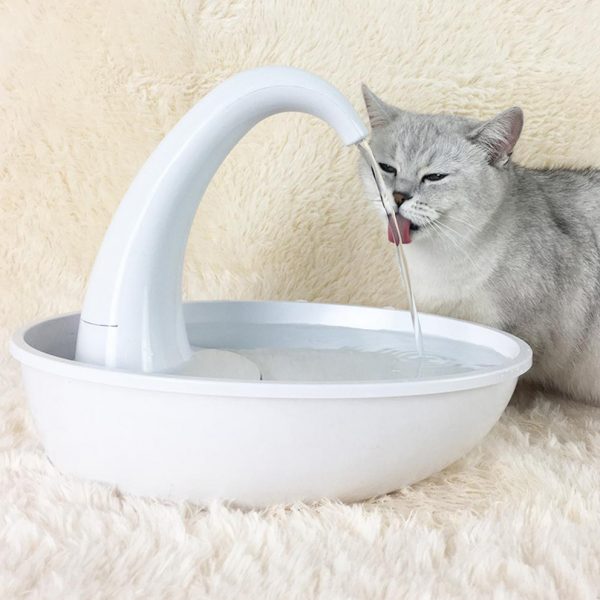 Does your cat's attention drawn to the sink every time you wash your hands? And does it concerns you that they prefer to drink in the sink than the bowls you've prepared on the corner? If that's the case, the Cataro Electric and Automatic Cat Water Fountain is your solution.
We all know that cats are very observant, and the Cataro knows exactly how to tickle your cat's interest, so they will opt to drink at the right spot. The Cataro mimics the design of a conventional sink with a running faucet to trick your cats into thinking, "it's the same one you use." And for us, it's a brilliant way to encourage cats to drink water in a bowl because It has this "routine factor" that would stay for a long time, not just another fancy bowl that your cat will occasionally use once the "new" wears off.
Of course, the Cataro also comes with all the right features that make it a PERFECT water fountain for your cats. It's fitted with a quality filtering system that works continuously and holds up to 80 oz of water that could last for a few days. Plus, it has the lowest noise level out of all the products we've tested. And most importantly, it's built with safety features like round edges, non-toxic plastic, and tucked wires to prevent your pets from getting electrocuted.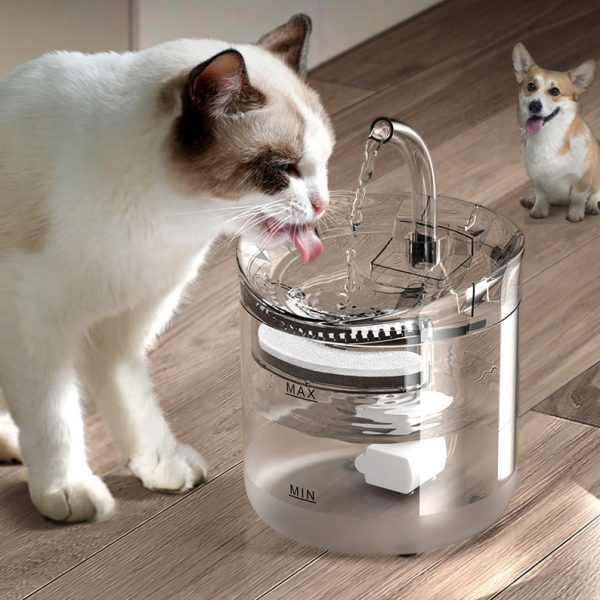 If you've had a couple of Cat Water Fountains before but still aren't as convinced with how the machine delivers safe drinking water to your pets, then FinePaws is our best bet for you. This water fountain focuses on filtration like nobody's business.
The FinePaws has 3 layers of filters that clean and secures your pet's drinking water. It has a sponge inside that catches any type of debris or impurities mixed in the water, then an ion exchange resin layer that softens any kind of water to make it more suitable for cats to drink. And to encourage your pets to drink a good amount of water every time they come into contact with the water fountain, the FinePaws has an activated charcoal filter that removes bad taste and odor, which felines love. And all of these are 100% replaceable to ensure the best-tasting, fresh water for your pets all the time.
Aside from its top-notch filtering system, the FinePaws also has an excellent water storage capacity at 2L that could last up to 5 to 7 days. Its transparent design also adds an extra blanket of security since you can clearly see what's going on inside.
Cat Water Fountains are a great addition to your pet care essentials at home. It's the best way to encourage them to stay hydrated and ensure that the water they're drinking is safe and clean. Choosing the PERFECT water fountain all boils down to your purpose. Is it to stop your pets from drinking water at unsafe places? Or is it to guarantee that they get quick access to fresh and clean water, even without your presence all the time. Nonetheless, the options we've highlighted in this review serve the best of both worlds—useful, convenient, and full of fantastic features that your pets will surely appreciate.