The Best Dog Nail Grinders:The Top 4 Dog Nail Trimmers for Stress-free Trimming Sessions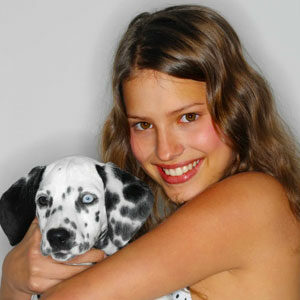 Emily Johnson
Updated: Sep 28th, 2023
Cutting your pet's nails is an essential part of pet grooming. Clean nails can help your pets look well-groomed, and can prevent scratches and wounds that could lead to infection. If you've always found yourself and your dogs stressed every time you need to trim their nails with traditional dog nail clippers, it might be time to make a switch to a gentler, safer option.
If you are looking for dog nail trimmers and clippers that will significantly increase your success at grooming your pets' nails, you have come to the right place. In this review, we are featuring the top 4 best dog nail grinders to buy for your pets this 2023.
What to Look for in Dog Nail Grinders
"I don't want to do this anymore!" If you have ever caught yourself saying this phrase every time you cut your pet's nails, we get you. We've been there. As a team of pet lovers ourselves, we understand the struggle that comes with nail trimming for pets. Either your terrified pet will end up hurting you, or vice versa.
Because we love dogs so much – and just about any other pet – we want the little furballs to be spared from pain and stress, especially over a simple activity such as nail trimming. Thus, this little project of finding the best nail cutters for dogs and cuts was born.
To ensure that we feature the best nail trimmers in 2023, we made sure to ask the recommendation of veterinarians, pet groomers, pet caretakers, and pet experts to help us narrow down our choices. Through their recommendations, we were able to identify the top 3 factors to remember when choosing the best dog nail cutters, and dog nail grinders this 2023.
Efficiency in Cutting the Nails
Nothing is more frustrating than seeing crooked, messy nails after your trimming sessions. You don't want to go all petrified because you are sure the ragged nails will cause double cuts and wounds on your dog's skin. To avoid this, it's important to find a nail grinder that efficiently, completely, and equally trims the nail.
Multifunctionality
If you are caring for multiple pets, it's a must to settle for nail grinders that can also be used on cats, and dogs. If you can find a dog nail trimmer that can also be used on rabbits, much better.
Safety Features
When it comes to trimming your dog's nails, safety is key for you and your dog. Go for nail trimmers that are not painful, distractive, and stress-inducing. Avoid devices that come with loud, whirring sounds as they can be uber nerve-wracking for your furbabies.
Out of all the recommendations we received, here are the top 4 dog nail grinders that stood out.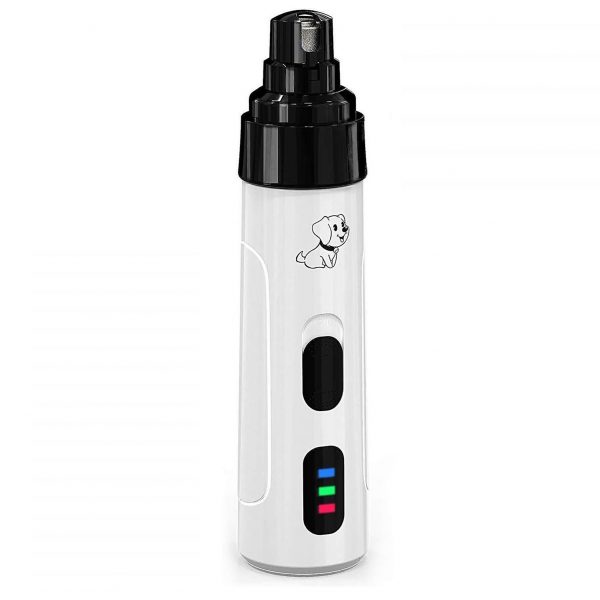 Are you over those nail trimmers that just freak you out? Are you looking for dog nail clippers that are 100% safe for pets, and 100% stress-free for pet owners who want nothing but to maintain the health of their dogs' nails? We hear you. Our top recommendation is PupFection.
Don't let the safety features make you think that this skimps on power. Not so. The PupFection comes with an impressive, and powerful motor that will help achieve the equal, clean trim for your pet's nails. However, despite its power, the PupFection is safe. It comes with a protective design that eliminates the risk of pets getting gashes and wounds from nail trimming.
Since the chances for your pet getting cuts here are low, your pet will naturally love the pet grooming process. The device does not also come with a whirring sound and a shaking sensation to help keep your pet still while you do their nails. No more struggling to keep your pet in a still position.
This is absolutely great for fur parents who are on the brink of giving up. This electric, USB-rechargeable nail trimmer for dogs changes the trimming game — and gives you better peace of mind when you are giving your dogs the nail care they deserve!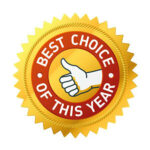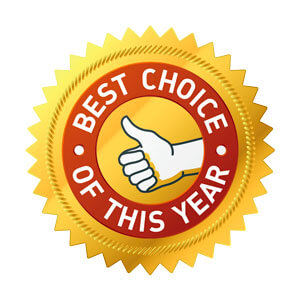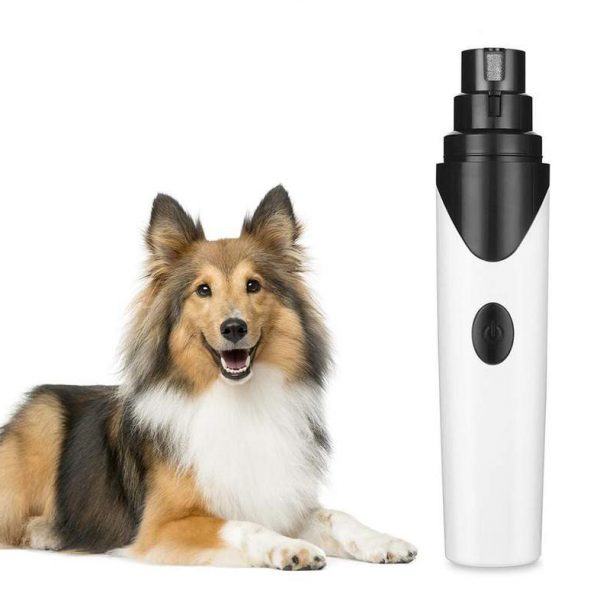 If you have multiple pets and you don't want to spend on multiple dog nail cutters for them, we recommend that you get the FurdiPedi.
The FurdiPedi is for pet lovers who have more than 2 pets at home. The FurdiPedi understands that each pet – no matter the size – needs to have their nails cleaned. This impressive device comes with a design that caters to all sizes – you can groom your puppy's delicate nails, efficiently cut your older dogs' hardened nails, and trim the claws of cats and kittens. The adjustable paw slot makes nail trimming possible for every pet no matter the size.
FurdiPedi is painless. The paw slot includes a safety coat that prevents the cutter from reaching sensitive paws. This tool is also mess-free – it comes with a mini box build within that catches all the trimmed nails. You won't have to worry about mess anymore.
The FurdiPedi is USB-powered and very possible to be brought anywhere. When fully charged, the dog nail trimmer will last up to 8 hours.
Its advanced grinder and rubber grinding wheel makes each trimmed nails look professional without you having to spend major bucks on pet grooming alone!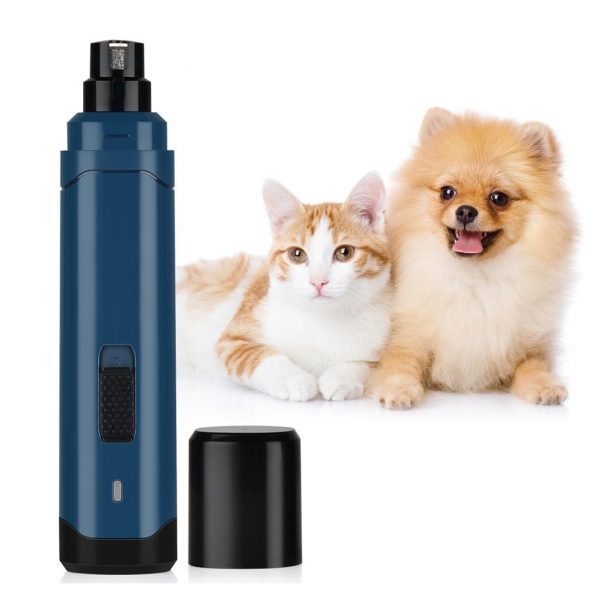 Do you attribute the stress of nail trimming to the fact that using traditional nail cutting tools for dogs can make the task take painfully long? Is your dog's tolerance for nail cutting only short that they squirm and complain when it is taking so long? If you need a fast way to cut nails, we recommend the VavaTrim.
Speed is the main feature of the VavaTrim. The improved grinding mechanism inside the VavaTrim makes it possible for you to cut nails in a second – that's just like a blink of an eye.
But despite VavaTrim's impressive cutting prowess, it does not come with frightening sounds, or strange vibrations that could trigger your dog's anxiety. The VavaTrim is low noise – only at 40dB – and it comes with really gentle sensations so you won't make your dog feel threatened.
We love how the VavaTrim can cater to different paw sizes. This device is ideal for puppies, for big dogs, for kittens, and for sprawling cats! Rabbits can also be trimmed using this device.
The VavaTrim is also portable. Powered by USB, this device calls for no AA batteries. Simply charge it for a few minutes, and you're good to go. You can bring the VavaTrim with you anywhere.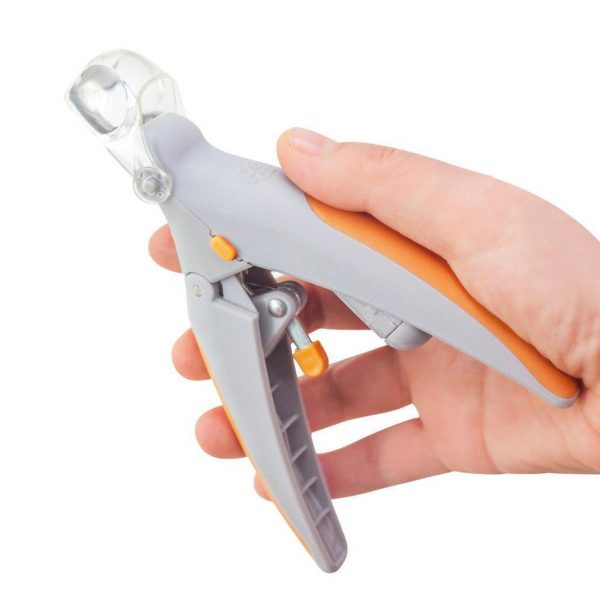 Professional pet groomers are always fascinating to see. Each time you see them, you're always like "How do they do that?" However, grooming expenses can catch up on you. Your latest pet grooming bill may have had you questioning if frequent trips to pet grooming salons is still worth it. If you're planning to groom your pets at home to save some serious bucks, we highly suggest you get the Pawriffic.
Pawriffic is known for its professional, top quality features. Unlike regular dog nail trimmers, Pawriffic comes with an advanced technology trim design that cuts your pets' nails in equal lengths in one go. It comes with an illumination feature to help you see which part you are going to trim. The tool also includes a zoom-in view that helps you see the nails in 5x magnification. No more blind cuts that could hurt your furbaby.
We love how Pawriffic comes with a safety guard that prevents pet owners from over trimming. It's also important to mention that the Pawriffic is made and designed by two veterinarians – you can be assured that the design is high-caliber.
This trimming tool is also ideal for cats and rabbits.
This non-evasive, easy-to-use professional grooming tool is the best gift for pet owners and fur parents.
When you cut your pet's nails, you're doing your dog or cat a favor. You're preventing them from hurting themselves, and from developing health issues simply because their nails are left untrimmed. If you want your pet to don cleaner nails – without having to spend money on professional grooming services – you need to get these top 4 professional nail trimmers.
Each product we reviewed here is personally tested and tried to ensure we only feature the best.