Our Top 3 Best Dog Raincoats to Buy for 2022
David Rodgers, Contributor
Updated: Jan 3rd, 2022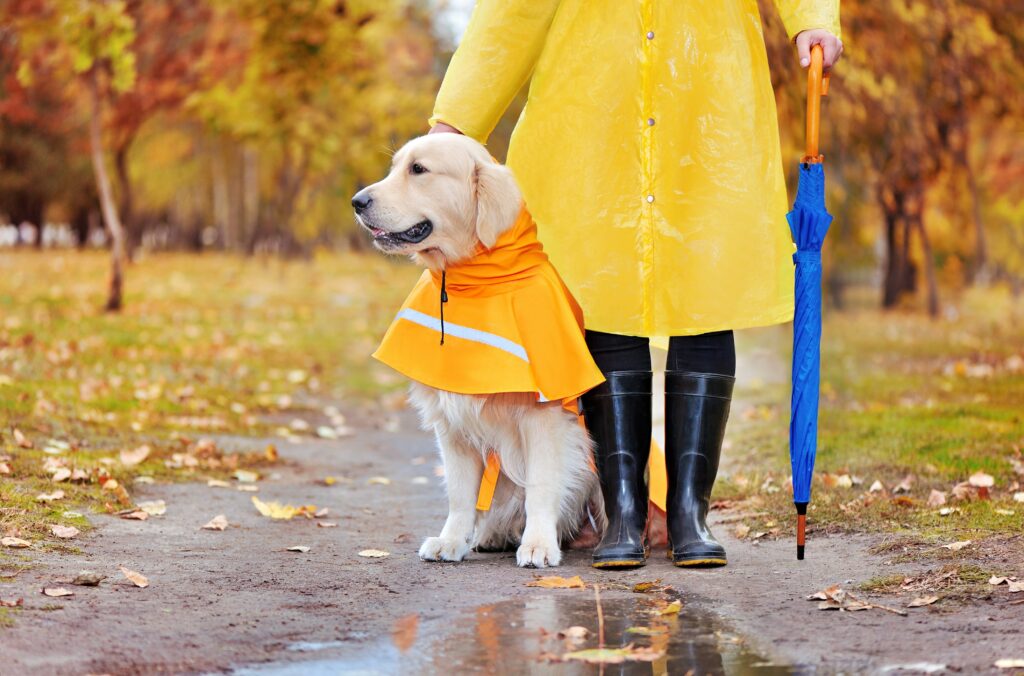 Preparing for the rainy days? If you got all your essential coats and apparel checked out, don't forget to shop for your dog's raincoat too. Well, just like you, getting all soaked and wet in rainwater can cause health problems to your furry friend as well. Of course, that's not only the reason why you need a dog raincoat. Some dogs hate rain—period. And if you got one with such a pet peeve, then getting them a raincoat to protect their fur from getting wet is a necessity.
So if you're still searching for the best dog raincoat to buy, it's your lucky day. Today, we'll drop 3 of most pet parents' favorite dog raincoats so that you don't have to spend time and effort finding what suits your dog's needs. You're even up for some special discounts if you buy these products from us. So, without further ado, here are 3 of the best dog raincoat you must buy for 2022.
Read along.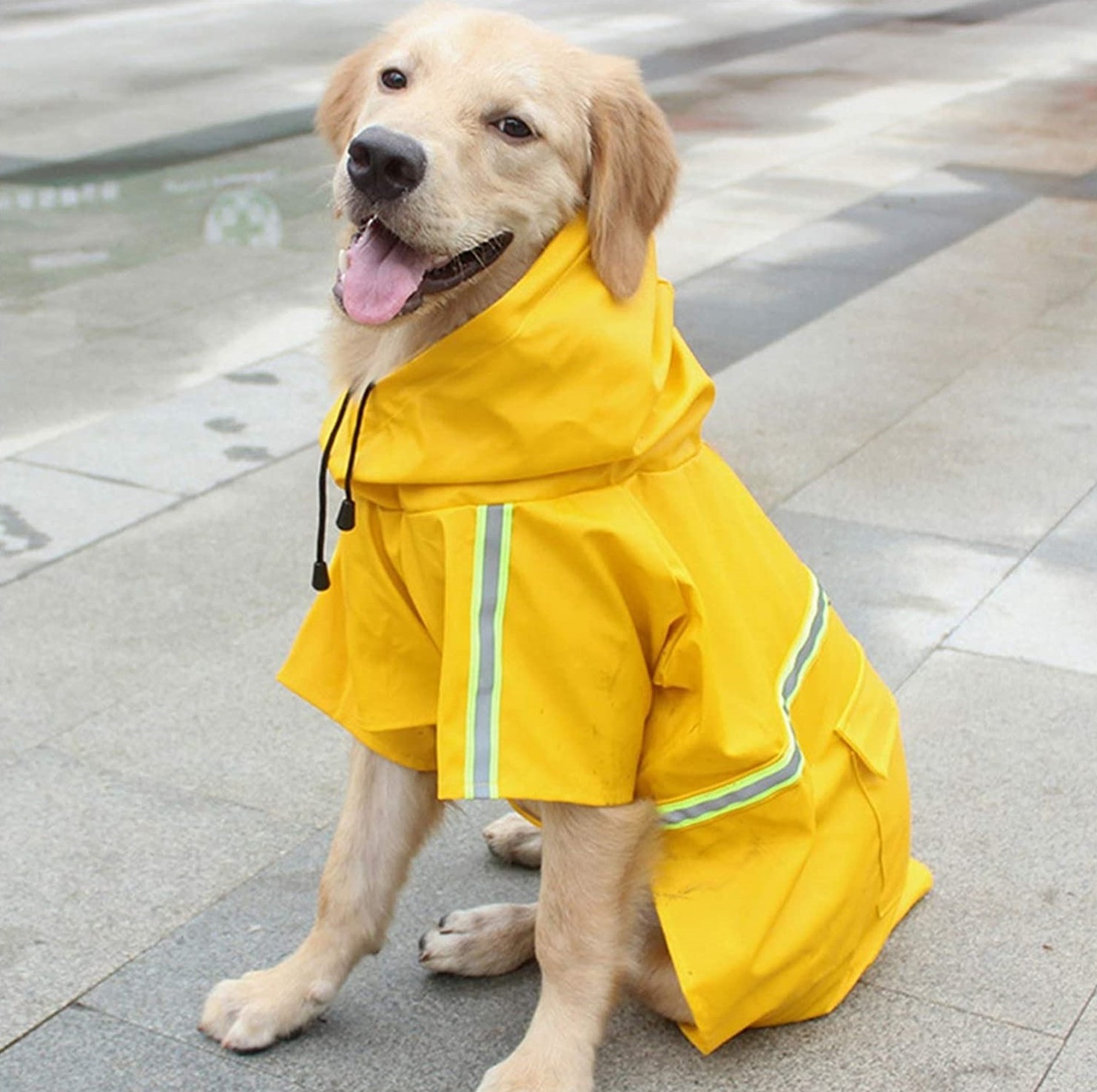 When it comes to "total protection," there's no other name that stands out to us than the SunsOut. This "specialized" dog raincoat is made of the best quality Polyurethane (PU) material. If you don't have a clue about what that is, it's a plastic material known to deliver excellent water resistance, flexibility, and durability. So if you combine that with SunsOut impeccable craftsmanship, this dog raincoat makes the perfect "all-weather" protection for your dog no matter when and where you take them for a walk.
Aside from the materials used, the SunsOut adjustability is also something to look forward to, especially if you have a growing dog. This dog raincoat comes with an adjustable Velcro fastener that ensures the coat stays on regardless of how active your dog may be. The front sleeves and the rear leg bands are designed using a specialized coated polyester to secure a comfortable and breathable fit every time. What's even more impressive is it comes with a leash slot that makes wearing a harness or collar easy and fun for your dog—eliminating discomforts that could trigger injuries.
Overall, the SunsOut is a one-of-a-kind raincoat that's specially designed to make dogs feel protected and comfortable. And for such a budget-friendly price, you'll have all the right features that will make moments under the rain fun and memorable for you and your dog.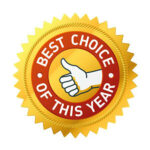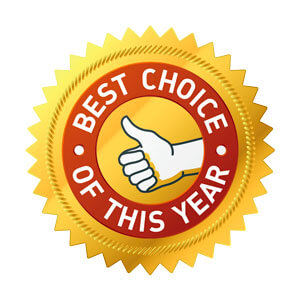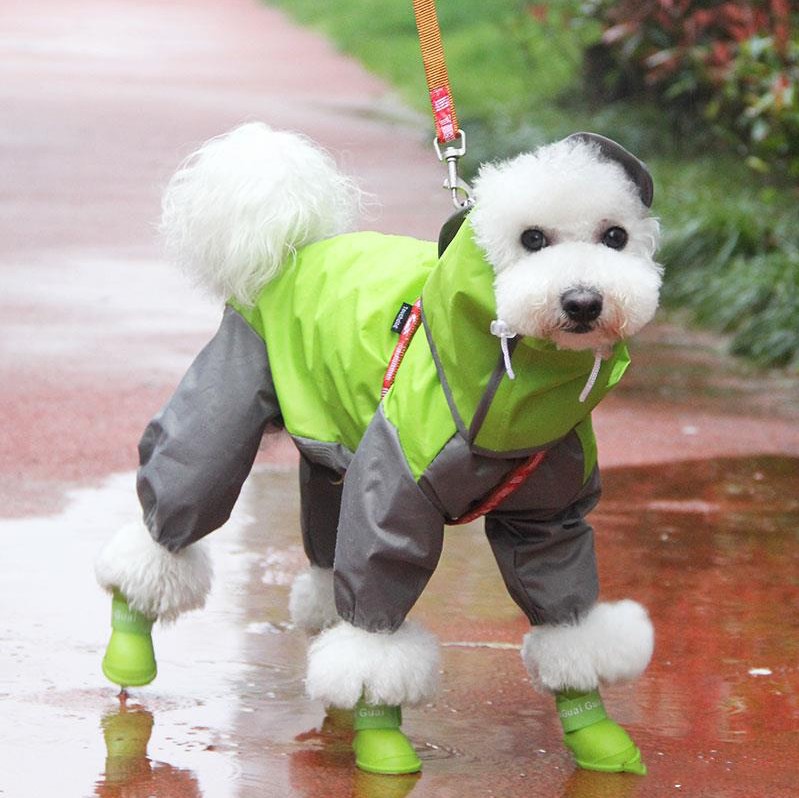 Here's a dog raincoat that's perfect for all your outdoor adventures. The DogCamp Dog Raincoat is made of 100% waterproof fabric that's breathable and easy to clean and carry. What's excellent about this material is its resistance to wearing and tearing, which is essential for outdoor travels. Further, this dog raincoat gives you a full cover design—including a detachable hoodie so that your dog feels fully protected from the rain heat to toe.
The best part: the waterproof design is guaranteed to withstand all weather conditions. Yes, it's also windproof and tear-proof. So if you and your dog love extreme outdoor adventures, this raincoat is the perfect item to buy. Of course, other features are included, such as a cuttable hole to allow your male dogs to pee without hassle; a leash and tail hole, and an elastic cuff to secure the cut once worn. And most importantly, it comes with button closure and Velcro design to ensure an easy, comfortable, and quick to put on and off fit.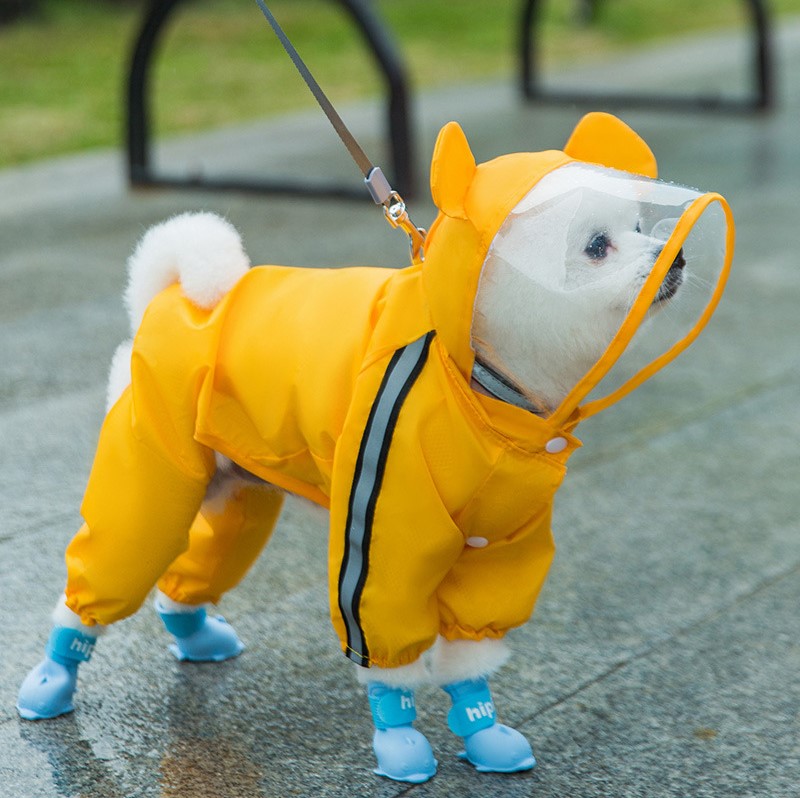 Now, for something cutesy to stop their fur from getting wet, the MomoCoats Dog Raincoat gives your dog the full-body coverage they need to stay warm and dry during rainy days. Its all-around protection includes a transparent hood, waterproof fabric, and four elastic cuff designs for that head-to-toe protection your dog will absolutely love.
What's even more impressive about this dog raincoat is it's extremely lightweight for dogs to use. It's even crafted using the highest quality polyester to ensure breathable, secure, and comfortable all-weather wearing for your dogs. And yes, other features like a leash hole, reflective strips, and even inside mesh lining are available to deliver the best rain protection for your dogs.
When it comes to choosing the perfect dog raincoat, there are 3 things you need to always remember. First, the material used should withstand all weather conditions to ensure your dog stays warm and dry during rainy days. Next, it should be adjustable according to your dog's size and breed to guarantee long-term comfort. And lastly, it should be flexible enough to support all your dog's movements. With all of these factors considered, we assure you that your dog will love every second spent with you walking in the rain. And if looking for the perfect dog raincoat is still a challenge for you, especially with all the options available, the products we highlighted on this list are a sure deal.